Regnen trommer mod taget. Meteologerne havde ret i deres forudsigelser. Det ville blive en våd lørdag med regn og blæst. Man håber jo altid de tager fejl…altså til den gode side, men i dag havde de så evig ret. Gråt og trist. En morgenmenneske som mig har jo nærmest lyst til at blive under dynen.
Men min trofaste lille pige vil have mig op. Yorkien vil have sin morgenmad…..og ja ud i haven i det dårlige vejr for at pisse. KAFFE skal der laves. Morgenernes faste ritual. Rigtig kaffe, ikke alt det Instant pis. En ordentlig kaffe er lavet i elkedel med tragt og filter på termokanden. Sådan er det! Forøvrigt er det den sundeste kaffe, da to skadelige stoffer kahweol og cafestol bliver filtreret fra. Her er det også vandet der gør sig nyttigt gældende. Vandet opløser kaffen så den kan drikkes med god smag, derefter er det kroppens vædsker, der fordøjer den ud til hver eneste celle i kroppen. I kroppen er vand både opløsningsmiddel og transportmidddel.

Det regner stadig udenfor. Jeg sidder og nyder min kaffe mens jeg ser planterne taknemmeligt tager imod de våde dråber fra oven. Ikke fordi de ikke får nok i forvejen på disse breddegrader. Bare ærgeligt at de dyrebare dråber fra oven er så ulige fordelt rundt omkring på Jorden. Jeg ville ihvertfald gerne forhandle regn for noget mere sol med menneskene i de tørkeramte områder.
We can survive for more than three weeks without food – Mahatma Gandhi survived 21 days of complete starvation — but water is a different story. At least 60% of the adult body is made of it and every living cell in the body needs it to keep functioning. Water acts as a lubricant for our joints, regulates our body temperature, and helps to flush waste. The maximum time an individual can go without water seems to be a week — an estimate that is certainly much shorter in difficult conditions, such as intense heat.
In the UK, sitting at the western edge of the Atlantic Ocean, the global weather systems ensure water laden clouds sweep across us with what can seem to be ever increasing downpours. This winter has seen the introduction of named storms for the first time, and we've already gone through ten from Abigail to Jake since last November. Flooding has yet again made life utterly miserable for a large part of the population, many of whom have had lives disrupted, livelihoods devastated, and property destroyed for two or three years running. We have so much water we can't cope; and climate change could increase the number of properties in England with a significant chance of flooding from rivers or the sea: from 330,000 in 2012 to between 630,000 and 1.2 million by the 2080s, according to the climate change scenarios used in the CCRA (the UK's Climate Change Risk Assessment report). The annual expected costs of flooding could increase from £1 billion now to between £1.8 billion and £5.6 billion (present day prices) over the same time period. These estimates assume no further action to prepare, no population growth and no change in the property stock.
Around the world water stress caused by lack of it is the far more pressing problem. Surely water is the most basic of human rights, and yet today some 650 million people live without safe water, and 2.3 billion don't have access to adequate sanitation — that figure represents 1 in 3 of the world's population. Around 315,000 children under five die every year from diarrheal diseases caused by dirty water and poor sanitation. That's 900 children a day.
Water scarcity affects more than 40% of people around the world, and this figure is projected to rise with the increase in global temperatures as a consequence of climate change. The last two years have been the hottest on record, with NASA confirming that last month (February 2016) saw a dramatic surge in the Earth's surface temperatures with the biggest month-on-month rise in global warming on record. As global temperatures rise well above their seasonal averages, especially in the northern hemisphere, the sea ice in the Arctic continues its overall downward trajectory with a new record monthly low for a February. While some of the temperature rise has been put down to the large El Niño event currently coming to an end in the Pacific Ocean, scientists repeated their warnings that the global climate system is now being strongly influenced by human emissions of greenhouse gases, especially by the rising concentrations of carbon dioxide from fossil fuels.
The UN's Sustainable Development Goals(SDGs) launched in December 2015 comprise 17 Global Goals that make up the 2030 Agenda for Sustainable Development. Goal 6 is to ensure universal access to clean water and sanitation by 2030. This requires investment in new infrastructure, providing sanitation facilities and encouraging hygiene at every level, building a safe environment for all and creating jobs through water management – Better Water, Better Jobs is the theme of this year's UN World Water Day. Protecting and restoring water related ecosystems — forests, mountains, wetlands, rivers — is essential for long term water security. International cooperation on an increasing scale is also needed to encourage water efficiency and support treatment technologies in developing countries.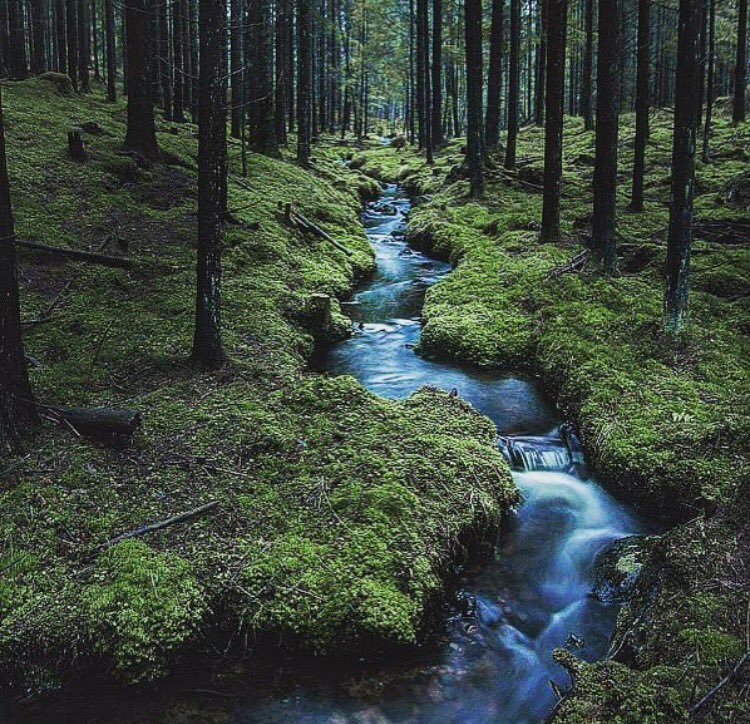 Det er lykkedes at plante træer i ørkener og gøre dermed gøre tørkeramte områder mere frodige, så der efterhånden kan falde noget regn. Disse "livgivende" projekter skal der bare igangsættes mange flere af, så kan det komme til at se ganske fornuftigt ud i de mere kritiske tørre områder på Jorden, hvor det er svært at dyrke fødevarer og finde ferskvand.
Nu skinner Solen. Himlen er blevet blå. Smuk lørdag. God weekend ;o)
Love and wisdom
Brian