Last year, SumOfUs took the battle to save our bees to the French Supreme Court. And thanks to our incredible members, we won a major victory against pesticide giant Dow.
But Dow is getting ready to strike back: after losing in court last year, the toxic company is pouring cash into its lawyers pockets to challenge a permanent ban.
We can't let Dow weaken this historic neonic ban and set a precedent for more bee destruction. We need your help to defeat Dow's multi-million dollar legal machine.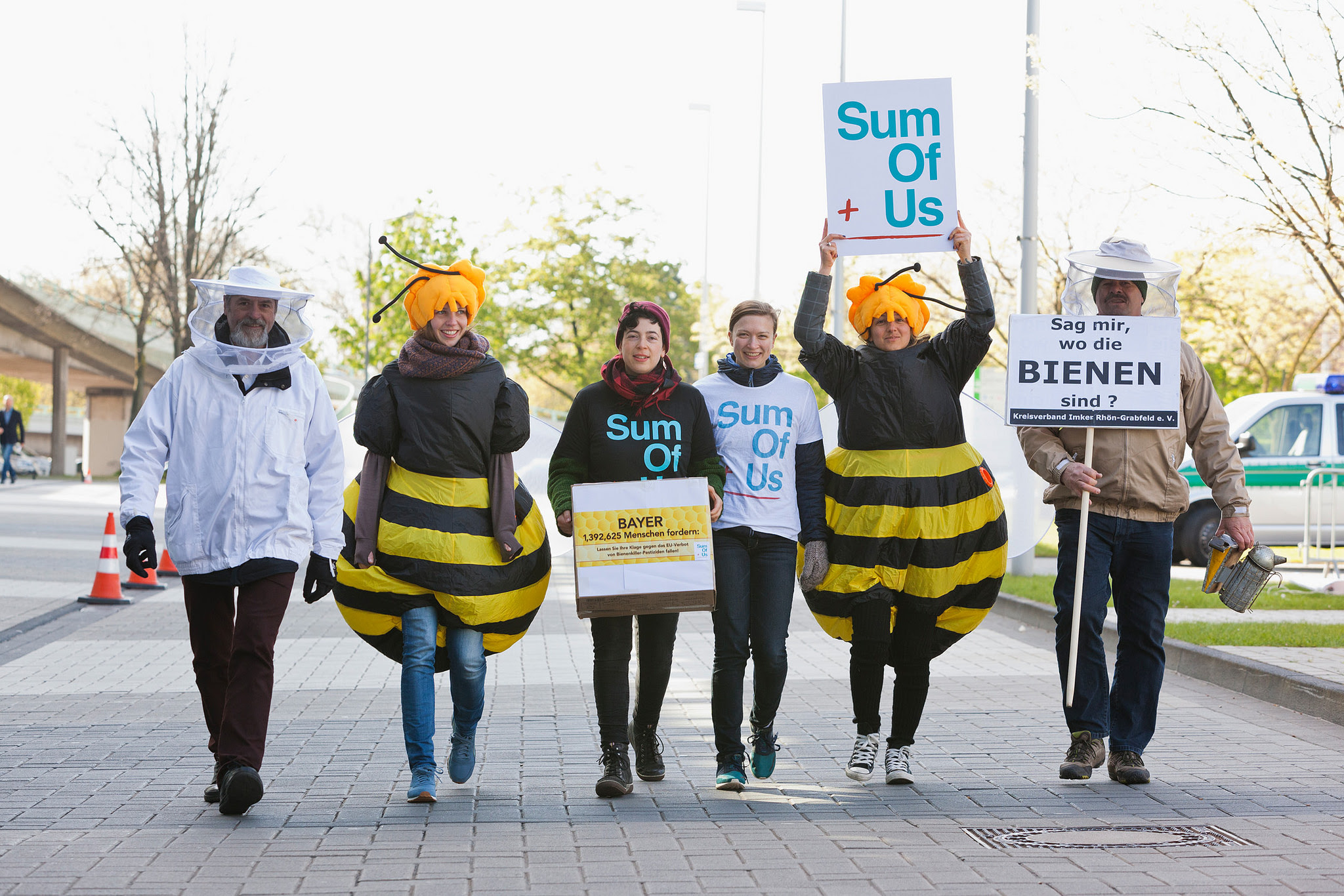 Will you donate 4 € to help defend the bees and secure a permanent ban in court?
If you've saved your payment information with SumOfUs, your donation will go through immediately:
Last year, our partners Générations Futures got the French Supreme Court to suspend the approval of sulfoxaflor, a dangerous neonic pesticide threatening bee colonies.
Sulfoxaflor pesticides are bee-killers just like other neonic chemicals, and France has seen a huge decline in honey production in recent years. By fighting for sulfoxaflor to be banned, we've already made a big move forward towards saving the bees.
Dow getting its way would be a huge setback. It's a multi-billion dollar company, and it will stop at nothing to win its legal fight so that it can keep making big money from bee-killing pesticides.
We may not have anything like as much money as the big corporations, but SumOfUs members like you have shown that when we work together we can make a real difference for the future of the bees.
The only reason we could stop Dow last time was thanks to members like you chipping in — but we need to keep up the fight to secure a permanent ban and protect the bees from a pesticide catastrophe.
Recently, over in Australia, 30,000 SumOfUs members spoke out against neonics, and as a result three major retailers decided to publicly remove the deadly pesticides from their shelves.
Let's show Dow we are not backing down.
You can make a change
Together we are stronger
Love, Bees And Flowers
Brian