Grown only in the tropics, the oil palm tree produces high-quality oil used primarily for cooking in developing countries. It is also used in food products, detergents, cosmetics and, to a small extent, biofuel. Palm oil is a small ingredient in the U.S. diet, but more than half of all packaged products Americans consume contain palm oil—it's found in lipstick, soaps, detergents and even ice cream.
Palm oil is a very productive crop. It offers a far greater yield at a lower cost of production than other vegetable oils. Global production of and demand for palm oil is increasing rapidly. Plantations are spreading across Asia, Africa and Latin America. But such expansion comes at the expense of tropical forests—which form critical habitats for many endangered species and a lifeline for some human communities.
WWF envisions a global marketplace based on socially acceptable and environment-friendly production and sourcing of palm oil. We aim to encourage increased demand for, and use of, goods produced using such practices.
https://www.worldwildlife.org/industries/palm-oil
Pepsi and Nestlé are still in business with scandal mired palm oil company Indofood. It's been caught destroying orangutans' rainforest home, using child labour and paying its workers poverty wages.
But with your help we have a plan to stop it.
The world's leading palm oil certification body, the RSPO, has the power to kick Indofood to the curb. So next Wednesday — ahead of one of its most important meetings of the year — we're turning up the heat.
With your donation we'll buy out online ads and push a hard-hitting video exposing the devastation that Indofood is causing — to force the RSPO to strike Indofood off once and for all. But we just can't do it without your help.
The rainforests that orangutans, pygmy elephants, and thousands of rare birds call home are being wiped out at an alarming rate. Will you chip in to help end Indofood's palm oil deforestation and worker abuse?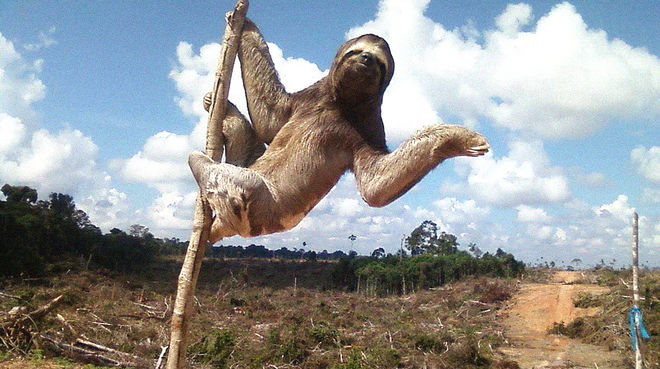 https://actions.sumofus.org/a/chip-in-to-stop-palm-oil-villains-indofood-and-save-the-orangutans?akid=46967.13725913.-UGE_h&currency=EUR&rd=1&recurring_default=default&source=fwd&t=8
Love, Health And Wisdom
Brian