Dette er et opråb som forælder og skolelærer til os der har ansvaret for de kommende generationer.
Aldrig har børn og unge haft det så skidt ifølge forskellige undersøgelser og egne erfaringer gennem 20 år som folkeskolelærer og forælder. Det handler om stress, angst og depressioner.
Noget er helt galt i vores samfund. Et ellers så rigt samfund, hvor vi har så meget at være taknemmelige for. Vi har alle muligheder for at være verdens lykkeligste folk, som vi endda er blevet udråbt til i en eller anden undersøgelse.
Der er mange grunde til at børn og unge har svært ved at takle livet i dag.
Digitaliseringen med dens konstante overbelastning af menneskers kognitive kapacitet er en grundlæggende udfordring.
Følelsen af at man skal være online hele tiden og følge med i hvad andre i ens sociale netværk bruger tiden på, og så skal man jo også selv sørge for at vise, at man har et spændende liv og vise dem det på fx instagram m.m.
Det hele skal nemlig se perfekt ud. Både ens liv og hvordan man ser ud. Det giver et voldsomt pres på især teenagere. Det er en perfektions- og præstationskultur, men ubalancen ligger her i at børn og unge ikke lærer mange forskellige kompetencer, så de føler at de er noget værd og er kompetente.
Nærværet og kærligheden bliver også her forstyrret af for meget skærm. Forældre løber rundt og laver alt for deres børn, mens børnene sidder på ipaden, playstation, mobilen eller computeren. Skærmen røver så mange timer fra børn og unge, hvor de er inaktive og væk i en anden verden. Det der gør det ekstra svært at modstå er hjernens produktion af lykkehormonet dopamin, når fx børn og unge sidder og spiller spil på skærmen.
Når børn og unge har fokus på skærmen, så mistes samværet i forskellige situationer med fx forældrene, hvor opbygning af selvværet, oplevelsen af den mellemmenneskelige kærlighed og udviklingen af forskellige kompetencer er elimineret. Sørgeligt at børn og unge bliver afhængige af noget, der ligefrem er skadeligt for dem i overdrevne mængder. Der bliver generelt brugt så mange timer foran skærmen, at de unge mennesker slet ikke ser alt det forældrene laver omkring dem. De oplever bare at alle de daglige praktiske ting bliver gjort af andre. Nogle opdager slet ikke hvad daglige praktiske ting er.
Curlingkulturen er ved at sætte sine uhyggelige og skræmmende spor.
Vi skal ikke være konfliktsky og konfrontationsangste overfor vores børn. Vi skal være der ved at være foregangsmænd og -kvinder, der går forrest med sunde interesser, der i langt højere grad involverer børnene som aktive aktører, fremfor at det er de voksne der laver alle de praktiske ting, mens børnene er parkeret foran en eller anden skærm, der kan babysitte dem imens forældrene vil have ro og gøre de ting, der skal gøres inklusiv fx træning til ironman m.m……
Mht. den samfundsøkonomiske vækst så….
Curlingkulturen kvæler væksten
Den stigende danske curlingkultur i skoler og på jobbet spænder ben for konkurrenceevnen og stritter direkte imod de oprindelige principper i velfærdsstaten, skriver direktør i finans.dk
Jeg kommer her med mit bud på, hvad vi fremover skal gøre for vores fremtidige generationer, så de bliver så livsduelige som muligt. Mit udgangspunkt er den Positive Psykologi med Martil Seligman i spidsen. Han har i 2018 netop udgivet en bog om problematikken og hvad der kan gøres imod denne udvikling.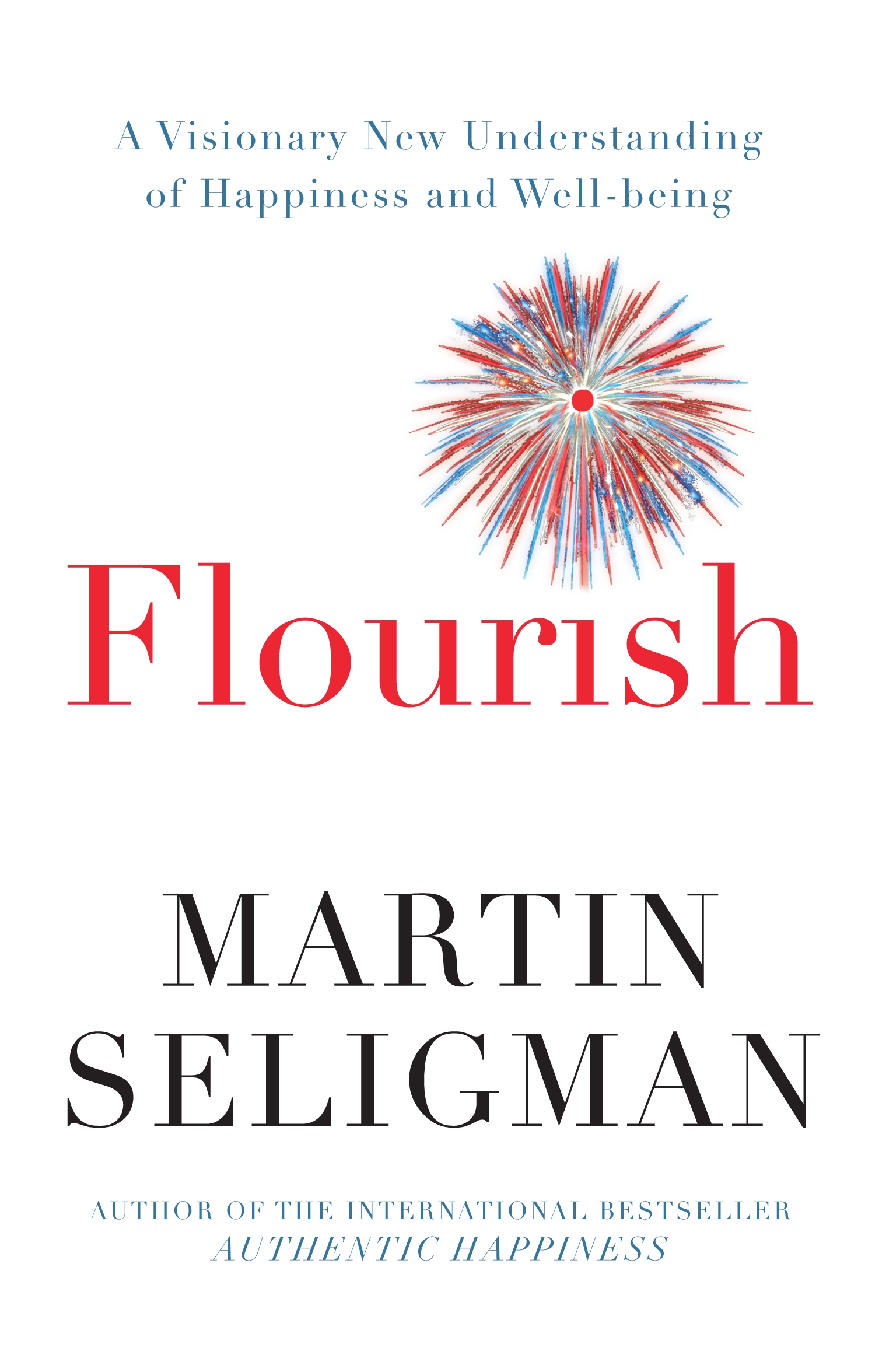 eller på dansk   
Kort fortalt handler det om at udvikle barnets ROBUSTHED (resiliens på engelsk). Robusthed skal opfattes som fleksibilitet, smidt og elastisk (ordet opfattes typisk helt modsat på dansk). Resiliens (robusthed) er ved hjælp af mental fleksibilitet evnen til at imødegå forandringer, ændre tankemønstre og indstillinger uden at miste sig selv. Det er at blive i stand til at tackle og komme overens med de udfordringer og bump, man møder på sin vej. Dette kræver nærvær, samvær og udvikling af mange forskellige kompetencer, som kun kan ske ved hjælp af at blive stimuleret med kærlighed og tryghed, når ZONEN FOR NÆRMESTE UDVIKLING udvides.
For at have en god robusthed (resiliens) kræves:
Herunder er der nogle tips til, hvordan du kan udvikle robusthed hos børn og unge:
10 Tips For Raising Resilient Kids:
1. Don't accommodate every need.
Whenever we try to provide certainty and comfort, we are getting in the way of children being able to develop their own problem-solving and mastery. Overprotecting kids only fuels their anxiety.
2. Avoid eliminating all risk.
Naturally, parents want to keep their kids safe. But eliminating all risk robs kids of learning resiliency. In one family Lyons knows, the kids aren't allowed to eat when the parents are not home, because there's a risk they might choke on their food. To this, there is only one thing to say. If the kids are old enough to stay home alone, they're old enough to eat.
The key is to allow appropriate risks and teach your kids essential skills. "Start young. The child who's going to get his driver's license is going to have started when he's 5 [years old] learning how to ride his bike and look both ways [slow down and pay attention]."
Giving kids age-appropriate freedom helps them learn their own limits.
3. Teach them to problem-solve.
Let's say your child wants to go to sleep-away camp, but they're nervous about being away from home. An anxious parent, might say, "Well, then there's no reason for you to go."
But a better approach is to normalize your child's nervousness, and help them figure out how to navigate being homesick. So you might ask your child how they can practice getting used to being away from home.
In other words, engage your child in figuring out how they can handle challenges. Give them the opportunity, over and over, "to figure out what works and what doesn't."
4. Teach your kids concrete skills.
When you are together with kids, focus on the specific skills they'll need to learn in order to handle certain situations. "Where are we going with this [situation]? What skill do they need to get there?" For instance, you might teach a shy child how to greet someone and start a conversation.
5. Avoid "why" questions.
"Why" questions aren't helpful in promoting problem-solving. If your child left their bike in the rain, and you ask "why?" "what will they say? I was careless. I'm an 8-year-old,".
Ask "how" questions instead. "You left your bike out in the rain, and your chain rusted. How will you fix that?" For instance, they might go online to see how to fix the chain or contribute money to a new chain.
6. Don't provide all the answers.
Rather than providing your kids with every answer, start using the phrase "I don't know," "followed by promoting problem-solving,". Using this phrase helps kids learn to tolerate uncertainty and think about ways to deal with potential challenges.
Also, starting with small situations when they're young helps prepare kids to handle bigger trials. They won't like it, but they'll get used to it.
For instance, if your child asks if they're getting a shot at the doctor's office, instead of placating them, say, "I don't know. You might be due for a shot. Let's figure out how you're doing to get through it."
Similarly, if your child asks, "Am I going to get sick today?" instead of saying, "No, you won't," respond with, "You might, so how might you handle that?"
If your child worries they'll hate their college, instead of saying, "You'll love it," you might explain that some freshmen don't like their school, and help them figure out what to do if they feel the same way.
7. Avoid talking in catastrophic terms.
Pay attention to what you say to your kids and around them. Anxious parents, in particular, tend to "talk very catastrophically around their children". For instance, instead of saying "It's really important for you to learn how to swim," they say, "It's really important for you to learn how to swim because it'd be devastating to me if you drowned."
8. Let your kids make mistakes.
"Failure is not the end of the world. [It's the] place you get to when you figure out what to do next". Letting kids mess up is tough and painful for parents. But it helps kids learn how to fix slip-ups and make better decisions next time.
According to Lyons, if a child has an assignment, anxious or overprotective parents typically want to make sure the project is perfect, even if their child has no interest in doing it in the first place. But let your kids see the consequences of their actions.
Similarly, if your child doesn't want to go to football practice, let them stay home. Next time they'll sit on the bench and probably feel uncomfortable.
9. Help them manage their emotions.
Emotional management is key in resilience. Teach your kids that all emotions are OK. It's OK to feel angry that you lost the game or someone else finished your ice cream. Also, teach them that after feeling their feelings, they need to think through what they're doing next.
"Kids learn very quickly which powerful emotions get them what they want. Parents have to learn how to ride the emotions, too." You might tell your child, "I understand that you feel that way. I'd feel the same way if I were in your shoes, but now you have to figure out what the appropriate next step is."
If your child throws a tantrum, be clear about what behavior is appropriate (and inappropriate). You might say, "I'm sorry we're not going to get ice cream, but this behavior is unacceptable."
10. Model resiliency.
Of course, kids also learn from observing their parents' behavior. Try to be calm and consistent. "You cannot say to a child you want them to control their emotions, while you yourself are flipping out."
"Parenting takes a lot of practice and we all screw up." When you do make a mistake, admit it. "I really screwed up. I'm sorry I handled that poorly. Let's talk about a different way to handle that in the future".
Resiliency helps kids navigate the inevitable trials, triumphs and tribulations of childhood and adolescence. Resilient kids also become resilient adults, able to survive and thrive in the face of life's unavoidable stressors.
Dette skal børn og unge have hjælp til hele tiden. De må ikke sejle i deres egen sø i en ikke-kompetencegivende og ukærlig univers. De er hjælpeløse dopamin-junkier, der skal tages kærligt og konsekvent i hånden.Væk med misforstået kærlighed. Det handler om ikke at gøre de ting for børnene, som de vil have godt af at kunne gøre selv. Det er netop her curling-børn de kommer ind i billedet.
Mindsettet herunder er både til dig og dine børn.
Love, Health And Wisdom
Brian