Hvornår har du sidst følt dig fortabt? Fysisk, hvis du pludselig ikke kunne finde vej til noget, eller at du ikke kunne overkomme det? Eller mentalt, hvis du ikke kunne rumme følelsen eller tankerne enten i dit personlige eller sociale liv.
At være fortabt er en vital og yderst vigtig proces i at finde ud af hvem du er, og hvad der er vigtigt for dig i dit liv. Nogle lever et helt liv uden at finde ud af det. Vil du det?
Når du føler dig fortabt og du føler dig på dybt vand er der en risiko for at ængsteligheden eller ligefrem angsten sniger sig ind på dig, og tager fat i dig. Her er det du skal huske på, at angsten er noget du selv skaber, og selv er noget du kan kontrollere. Angsten kan ikke gøre dig noget, med mindre du lader den gøre dig panisk, og du deraf gør noget dumt. Hvis du føler angsten gribe dig, så søg tilbage til dit kerneselv med åndedrættet i centrum. Træk vejret stille og roligt helt ned i maven og mærk dig selv. Gennem det rolige åndedræt finder du styrken…..og dig selv i situationen.
"The greatest explorer on this earth never takes voyages as long as those of the man who descends to the depth of his heart."
Julian Green
Herunder er der tre måder, hvorpå det at være fortabt (faret vild) kan være udviklende for dig. Det kan være lærerigt, give dig selvindsigt, selvtillid, nærvær og livskvalitet.
1. For det første er du nød til at lytte til dig selv og mærke hvilke behov, følelser og tanker du har om selve livet. Føler du dig tilfreds med det du har, og der du er på vej hen? Føles det rigtigt, det du har gang i, eller er du for ydmyg og lever mere for at gøre andre tilfredse. Ofrer du dine behov for andres? Spørg dig selv om dette er rimeligt. Vil du leve dit liv sådan? Giver det dig den bedste livskvalitet?
I always thought I knew who I was, but I didn't. Many of my ideas about who I was came from the world telling me what I should and shouldn't choose, and who I should and shouldn't be. 
2. Er du bange for at finde ud af, hvem du virkelig er? Er du bange for at dykke ind i            dig selv og kigge på eventuelle dæmoner, som vi jo alle har nogle af mere eller                      mindre? Uanset hvad, så er det altid godt at udvide ens selvindsigt og finde bedre            ud af dig selv, hvis du ikke allerede i forvejen ved tilstrækkeligt. Mærk efter i dig selv. Træk vejret dybt, mange gange og mærk efter, hvad der rører sig i dig. Hvad popper op? Se på det. Hvad tror du det er. Imens husk du er til stede nu og her, i nuet og du er så meget tilstede.
The first step to 'finding who you are is to break yourself down. To question your beliefs, opinions, likes, and dislikes. Were did they come from? Who are you trying to please? Who are you trying to impress?
3.  At finde dig selv er en rejse, ikke en destination. En del af det er at begå fejl. En stor del af at blive klogere på dig selv, sker gennem en masse begåede fejl, så du skal være vis nok til at lære af. Bliv ved med at kaste dig ud i at gøre ting, og vær ikke bange for fejltagelser, for hvis du lærer af dem alle, så bliver du efterhånden meget klog på dig selv og livet. Bare husk; at når du er dig selv, så vil du få større respekt fra dine omgivelser, og hvad der er allervigtigst – Du vil respektere dig selv.
Nogle gange vil du tvivle på dig selv, især hvis du føler at evnerne eller kompetencerne ikke rækker til forskellige opgaver. Dette må ikke stresse dig. Igen træk vejret dybt. Prøv at sætte dig ind i tingene, se om du kan finde noget overblik og indsigt. Måske kan du finde nogle muligheder.
The same is true for most life challenges – we often remember challenges and mistakes we made, and what was learned from these failures. Sometimes a little failure early in the learning process can be a good thing.
Knowing yourself means respecting your values in life, your beliefs, your personality, your priorities, your moods, yourhabits, your magnificent body, and your relationships.
.
Knowing yourself means understanding your strengths and weaknesses, your passions and fears, your desires and dreams. It means being aware of your eccentricities and idiosyncrasies, your likes and dislikes, and your tolerances and limitations.
.
Knowing yourself means knowing your purpose in life.  Plan what you really want to do and work on what needs to be done to get you to there…… starting today.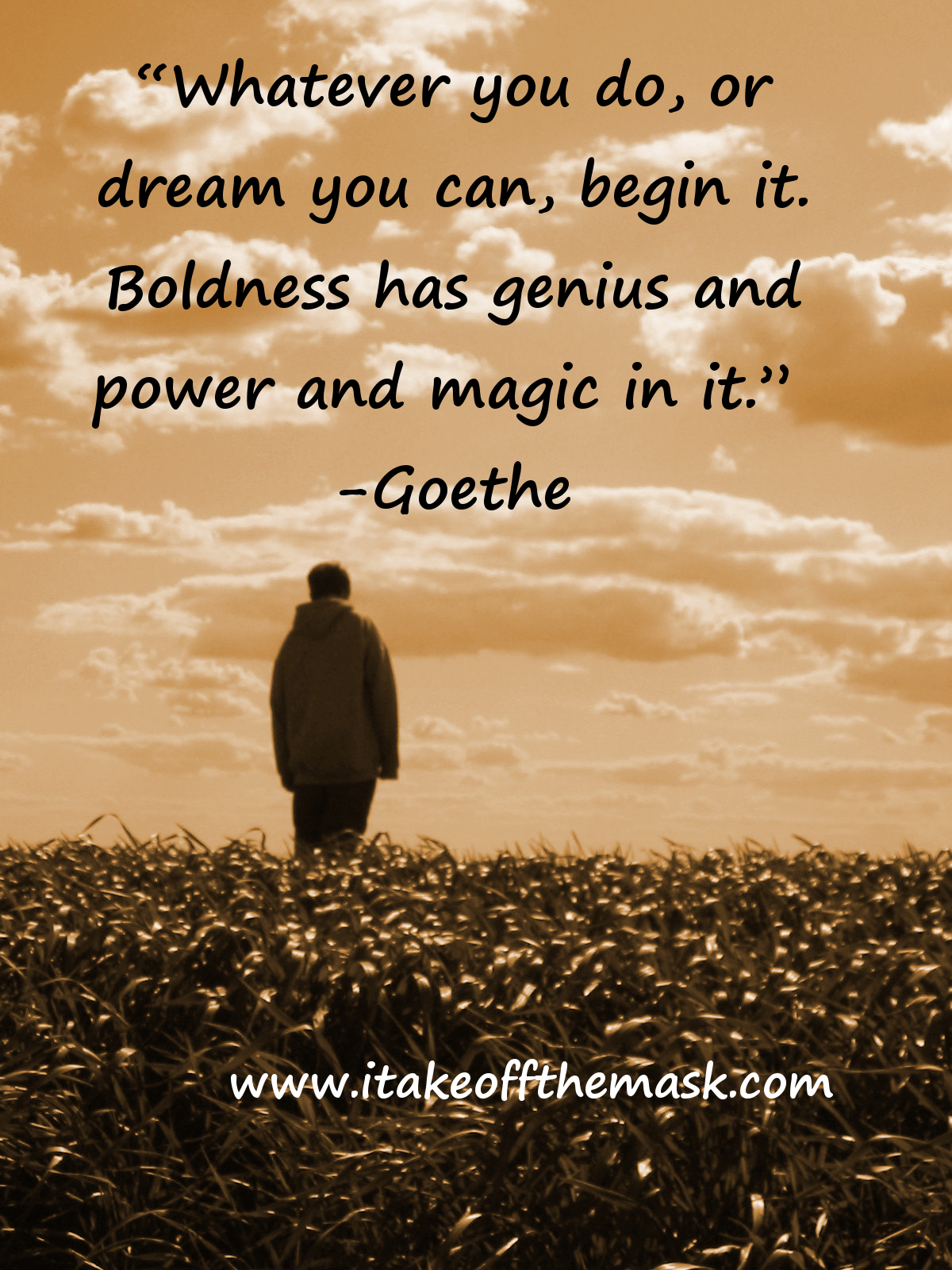 There are many simple ways to get lost and challenge your mind—reading an engrossing book (perhaps especially a good mystery novel), engaging in some conversation about a topic you don't know much about, or just trying something new that isn't in your usual repertoire (lost in a menu at a new restaurant).  Getting lost makes you and your brain grow, and while scary at times, you can enjoy the benefits.  Get lost!
Love, Health And Wisdom
Brian